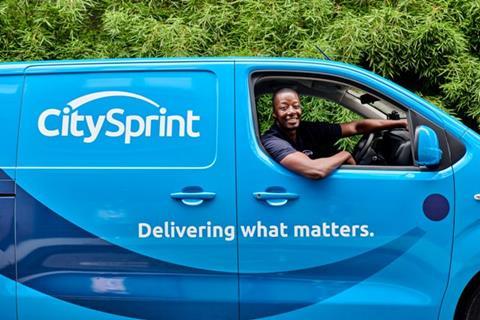 Sameday delivery specialists CitySprint is recruiting 500 more couriers across the UK to take its fleet off vans, cars and bikes to over 4,000 as Covid-19 means a continuing increase in the number of people shopping online and delivery volumes reach record levels.
Mark Footman, chief operating officer at CitySprint, said: "With just over seven weeks to go until Christmas, businesses across sectors of all sizes are gearing up for the busiest time of the year. This year, with more people than ever shopping online, the pressure and demand this peak season is set to be even more acute.
"That is why we are bolstering our fleet numbers — allowing us to continue to deliver a first-class service to our customers and help them to stay ahead of their competitors and keep operations moving during Christmas.
"One of the upsides of the pandemic is that we have had a large number of casual couriers move into the sector so there has been an excess of supply over demand. We have had baristas, hairdressers and all sort of people coming into the sector in the last 18 months. But as the pandemic has started to unwind those people have returned to their day jobs, and we've had Brexit which has meant a number of couriers have returned to Europe.
"So it's been a perfect storm and it has become more challenging. There are a lot of courier businesses fishing in the same pool so we have worked harder to make CitySprint the first choice for self-employed couriers."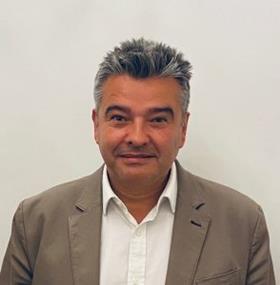 Footman (pictured) joined CitySprint, which is awaiting approval from regulators for a takeover by leading next-day parcels carrier DPD, two years ago at the start of the pandemic.
"CitySprint had been growing nicely in the run up to the pandemic but then everything was turned on its head," he told MT. "It has been really interesting in terms of what we have learned. Parts of our business fell away overnight – such as evening delivery and baggage repatriation. No one was flying and because everyone was working from home the requirement to have something delivered in the evening and paying a premium for it ceased overnight.
"Other parts of our business however more than offset these losses as people started working from home and ordering things online they would normally buy in a shop. This wasn't just the obvious things like fashion but also DIY products. The last two years have been very good for CitySprint."
Significant growth
According to its latest financial report, the company made £20m of EBITDA on turnover of £144m in 2020. This compares to £8.4m of EBITDA in 2019.
"CitySprint had a period when we were losing some smaller customers but gaining on the larger side," said Footman. "But we've refocussed and had significant growth during the pandemic across a number of areas.
"Online fashion was already growing and that has just gone from strength to strength. What people have learned from working at home and staycationing is how easy it is to order products online and get them delivered. If you think about the DIY sector and the repair and maintenance industry those have both flourished in the last two years.
"Regardless of what we have learned in the pandemic there is a real opportunity for growth in our space as a result of those businesses recognising there is a more efficient way of getting goods to their customers. Where they used to do a lot of that themselves, they are moving from an in-sourced to an out-sourced model and that hasn't finished yet."
While click and collect has given a boost to bricks and mortar stores, most of the products handled by CitySprint go direct to the hands of the end recipient. But Footman sees parcel lockers becoming increasingly popular as workers return to their offices.
"Our operation is very different from a DPD or an Amazon which has multi-drop drivers," he said. "We have over 30 sites across the UK and the majority have warehouse space so while most of our work is point-to-point some customers use our warehouses as a forward stock location. We hold parts and products for them and when they call them off we deliver from our service centres to the destination."
CitySprint has invested in IT to improve the routing efficiency of its largely self-employed couriers, so they can earn more and CitySprint makes better use of its capacity.
"Having a courier travel from one end of the country to the other is the smallest part of what we do," Footman said. "Most of our couriers are assigned to a local service centre and within that geography the service centre will manage their work based on the post codes it covers.
"When there is job outside those post codes the centre will send the courier and the other service centres will have visibility of that journey and try to ensure the courier picks up another job on their way back."
More control
The proportion of drivers employed by CitySprint is set to rise as the mix of work it undertakes changes.
"We recognise that as we move towards more permanent and planned work, and we need more control over that work, we will move to a higher mix of employed drivers," said Footman. "That will also enable us, where the work lends itself, to move to green vehicles.
"Under our CSR objectives, we have a plan to have 200 electric vans by the end of 2023 by when we also aim to be overall carbon neutral. As far back as 2015 CitySprint introduced its first zero emissions vehicles, starting with London's first hydrogen van, and we have since introduced pushbikes and electric cargo bikes into the fleet. We have electric vans in London, Leeds, Bristol and Sheffield, and the plan is to expand that penetration."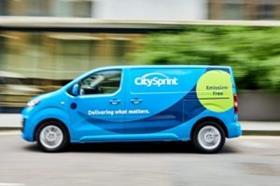 While up until 18 months ago the biggest barrier to buying more electric vans was cost and range, Footman said the main challenges now are recharging infrastructure and local repair facilities.
"We are favouring an employed model with the green vehicles but if a vehicle breaks down we have a driver twiddling his thumbs with nothing to do," he said. "So the ability to repair and recharge become more important as we put more vehicles on the road."
Chip shortage
The shortage of computer chips is also affecting the supply of electric vehicles and lead times are starting to increase. CitySprint is still testing electric vans including Vauxhall's eVivaro before deciding which vehicles it will buy over the next two years. The planned acquisition by DPD might also influence the direction of CitySprint EV purchases.
"They are the experts in green fleet technology and if as we hope the CMA approves the transaction one of the things we will look to do is take advantage of their learnings," said Footman. "We will hopefully be speaking to them in the New Year to find out what are the best technologies and suppliers and how to share infrastructure."
While Manchester and Birmingham are catching up, London still accounts for a significant proportion of CitySprint's business, with 500 of its 3,500 couriers based in the capital.
"Work in London is very different from the rest of the country," said Footman. "Outside London, the work is more planned whereas in London it tends to be more ad hoc. While it is more concentrated, the congestion, climate protests, road works and more pedestrianised zones means there are different challenges to provide the service."
TfL recently expanded the ULEZ to the North and South Circular Roads something CitySprint has been preparing for.
"Eighty six per cent of our London couriers drive vehicles that are ULEZ-compliant," said Footman. "The further the ULEZ expands the more impact it will have on couriers who aren't in compliant vehicles. Our stance is to give as much advance warning as we can and invest in green vehicles."