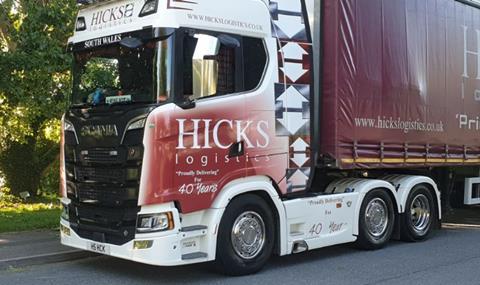 Welsh haulier Hicks Logistics is joining Pallet-Track and will take over the Welsh border postcodes around Chepstow and Avonmouth early this month.
The addition of Hicks comes as Pallet-Track moves to strengthen its presence in the Welsh border area.
The company, which is based at Caldicot, near Chepstow and employs almost 80 staff, is a low-loader specialist and has 30,000sq ft of warehouse space.
Hicks owner Nigel Evans said joining Pallet-Track was strategically important for the family-based business, which dates back three generations.
"Being part of a network provides a lot of opportunities for full and part load which can help local businesses to grow, as well as some of our existing customers with smaller deliveries," he said.
"Pallet-Track is certainly one of the better-known names and it was in the right place at the right time and their values matched with our own – it is already looking promising for one of our existing customers who will benefit from the new membership."
Pallet-Track founder and MD Nigel Parkes said: "The past year was challenging for many reasons that we all know about but Pallet-Track was able to turn the corner into 2021 in a strong position.
"We are delighted to welcome Hicks to our network, as it brings a high-quality family business pedigree service to their designated postcodes.
"It's very much 'Happy New Year' as the addition of Hicks will help us to get 2021 off to a flying start and significantly strengthen our overall presence and portfolio."