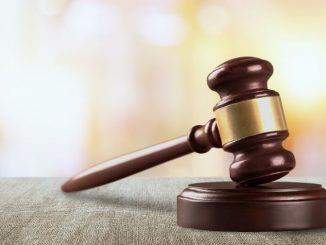 Operators due to appear at public inquiries are urged to review their financial standing requirements in light of the Covid-19 pandemic, following cases in which firms struggled to demonstrate compliance before the traffic commissioner.
Laura Hadzik, Backhouse Jones solicitor, said it had become "increasingly apparent" that many hauliers could not demonstrate they were meeting financial standing and were falling foul of their regulatory requirements at PIs.
Hadzik said: "It's a mandatory requirement throughout the lifetime of your licence, and it's something the traffic commissioners are checking routinely at public inquiries.
"It's not something new, they've always done that.
"The new element we are finding is that there is increasing difficulty in meeting the requirement, which means that the public inquiry can mould into something completely different to what you anticipated."
A period of grace for operators was recently extended to a maximum of 12 months for struggling companies, but Hadzik said the TC has to be satisfied there was a reasonable prospect of a haulier's finances being resolved.
She added: "Make sure you know where you are at with it, because you are not going to have long in the context of a public inquiry to carry out the necessary steps to try and secure the additional funding or additional finance.
"At the date of the public inquiry the traffic commissioner has to make a decision in relation to your financial standing and your operator's licence, so if you can prepare for that and anticipate that in advance, then do."
During a recent webinar hosted by Backhouse Jones, a snap poll found 23% of operators had not reviewed their financial standing.
Director Jonathon Backhouse said: "I didn't ask whether you think you still meet it, I suspect many of you will be struggling in that department.
"There are options and there are things you can do and it' a case of acting on those options."