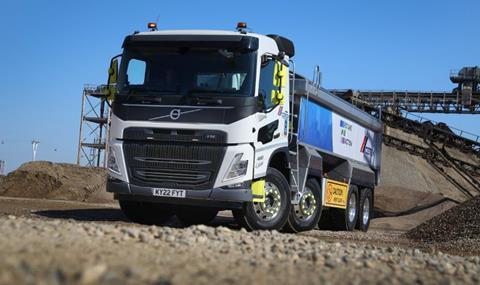 Cemex has added 10 new DVS-accredited Volvo FM 460 8x4 tippers to its Greenwich fleet, for use in delivering aggregates and sand to construction sites across London.
It said the enhanced visibility and layout of the latest generation FM's day cabs was key to it choosing the tippers.
"Safety is the number one focus whenever we add new trucks to our operation and these Volvos tick every box in that respect," said Nigel Ponton, Cemex national fleet engineer.
Read more
"The added visibility in the latest model FM cab is really impressive and so many of the safety features we require on our trucks were available as original equipment too, which was another important factor.
"These trucks will all be working in the busy streets across London so it's imperative we provide the drivers with the best tools possible to do the job and help protect any vulnerable road users."
The FM cab has raised A-pillars providing around one extra cubic metre of space and more light.
A large windscreen, low door line and modern mirrors, along with an added lower window on the passenger door, ensures all-round visibility.