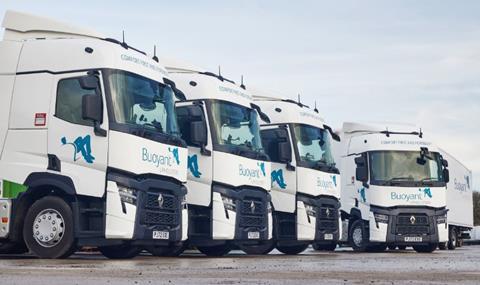 Buoyant Upholstery has cushioned itself against poor service after plumping for four new Renault T440 4x2 Evolution tractor units.
Delivered with sleeper cabs and supplied by JDS Truck and Van, the vehicles join the furniture manufacturer's 20-strong mixed fleet and will be in operation three nights a week, delivering sofas and chairs to retailers across the country.
Hans Jansen, commercial director at Buoyant Upholstery said: "Business has been particularly good over the last few years and we are very busy.
"We need delivery vehicles that perform well, are reliable and keep the drivers happy; the three T380s we've been running for the last four years have ticked all of these boxes and we've had very few problems with them.
"We have also been very satisfied with the service from JDS too so when we were looking for new replacement vehicles, Renault Trucks was the natural first choice."