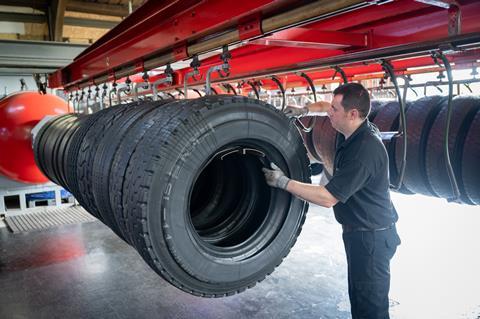 Bridgestone said its retread solutions would become some of the most advanced in the UK following a multi-million pound investment to upgrade its range.
Its new 'Bandag Hotread' brand will cover the HGV and bus markets and it said there would be a greater shift in emphasis from cold to hot-cure products, in response to demand from commercial customers.
The investment included new machinery being installed at Bridgestone's Bulldog factory in Bourne, Lincolnshire to transform its retread offering.
Read more
David Almazán, Bridgestone's commercial business unit director, said: "There is a move towards the lowest total cost of ownership of product, combined with increasing awareness of the need for a more sustainable and circular economy where recycling is standard.
"Bridgestone is fully committed in this regard, which is why we have made such a significant expansion of our retread range.
"A sustainable future fits with our company ethos, and retread is economically good for the customer and takes a central role in our commitment to develop sustainable tyre technologies and solutions that preserve the environment for future generations."