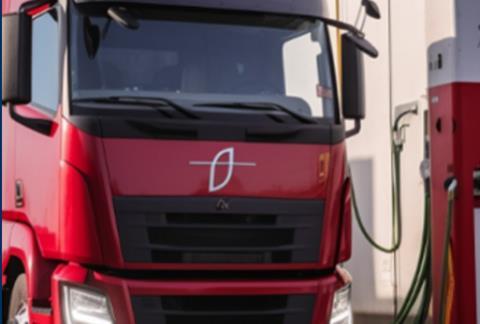 A battery electric truck (BET), pay-as-you-go leasing model has been launched by PragmaCharge in an effort to resolve current cost barriers for fleet operators.
The tech firm said there was neither the infrastructure nor the clear pathways to support a transition to electric road freight and it claimed to be one of the first to offer a "logistics hub-focused approach to charging points".
It said cost barriers would be addressed through its pay-as-you-go model, at total cost of ownership parity to diesel equivalent vehicles.
PragmaCharge added that its initial deployment of multiple 350kW chargers at transport and logistic hubs, later upgraded to MW chargers in 2024, it aimed to reduce battery charge times down to around 45 minutes.
It will also offer operators a cloud-based fleet management software platform to manage all services, to provide a straightforward mileage-based leasing contract and analytics that enable operators to choose the right BET for their services.
Anil Srivastava, CEO of PragmaCharge, said: "Our solution is design-optimised to offer lower total cost of ownership for electric trucks and deliver a stress-free experience for fleet owners as they embark on the journey of electrification.
"I am excited about our mission to help decarbonise the commercial transport sector."
Pietrojan Gilardini, PragmaCharge director, added: "Our business proposition will super-accelerate the offtake of electric trucks leasing and shall lead to ultra-high utilisation of PragmaCharge-Hubs by both SME and corporate fleet owners."