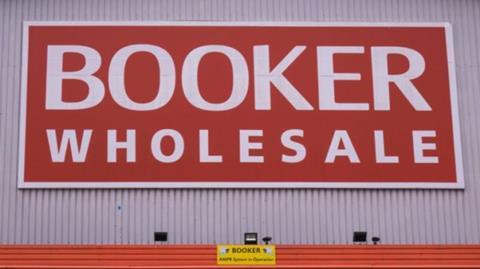 Wholesaler Booker Retail Partners said a shortage of drivers was creating distribution challenges, after the Unite union accused it of attempting to "hoodwink" staff into accepting a pay deal.
The company said it was working with Unite to resolve the issue, but the union warned the likelihood of widespread industrial action had now dramatically increased.
It claimed Booker had tried to bypass negotiations and put a pay proposal to drivers that was below the settlement the union had thrashed out for workers at its Hemel Hempstead depot earlier in the summer.
Additionally, Unite said the company's actions had incensed HGV drivers at Booker's depot in Thamesmead, who are already being balloted for strike action as a result of another pay dispute.
Read more
It said that if the drivers vote in favour of strikes they would affect deliveries to 1,500 Budgen and Londis convenience stores from later next month.
Paul Travers, Unite regional officer, said: "Booker's ham-fisted decision to attempt to cut Unite out of negotiations has made a bad situation worse.
"Our drivers are not going to be hoodwinked into accepting a deal which is lower than what they have already been offered."
A Booker spokeswoman said: "The national shortage of HGV drivers across many industries has created some distribution challenges but we're doing everything we can to ensure customers can get the products they need.
"We continue to work with our suppliers, our colleagues at our distribution centres and Unite to manage the issue."