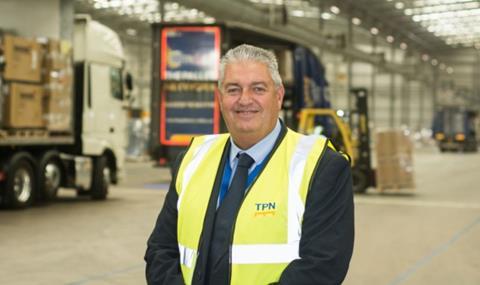 The Pallet Network (TPN) has appointed industry veteran Bob Richards as operations director.
Richards takes on the role that TPN MD Mark Kendall vacated last January after he replaced Mark Duggan as MD.
TPN's new operations director will take responsibility for the day and night operations at TPN's Minworth Hub, and its regional Hubs in Preston, Northampton and Coventry.
Richards brings 30 years of experience to the role. Previous posts include general manager at David Hathaway Transport, divisional general manager at Palletways, general manager at Bidvest and head of central operations at hygiene specialist PHS Group.
Read more
He has also worked for Christian Salvesen, TDG, Heinz and Pall-Ex and most recently ran his own logistics consultancy, Jacs Innovations, specialising in change and project management.
Richards said: "I met with Mark Kendall and saw the operation here. What impressed me was the culture and embedded values of the business. It's a busy environment but it's clear that TPN people are happy to be here and strive for excellence because they believe in it."
He added: "TPN currently has a young and promising operations team and I am excited about the opportunity to help them grow and develop."
MD Mark Kendall said: "Finding someone to fill your own previous position, who you trust will make it their own, is always a special kind of challenge. I'm confident that Bob's extensive experience, and his obvious commitment to creating operations which are values as well as results-driven, will make him a huge asset to TPN and a great fit for our culture."
Last year TPN, which has 119 members and around 130 depot locations shipped 4.6m pallets.