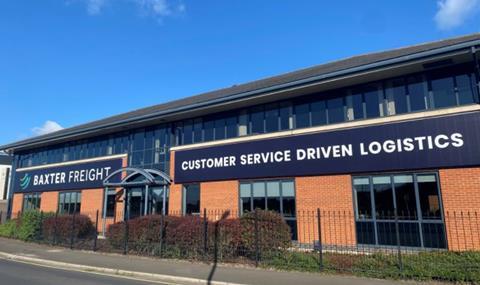 Baxter Freight has announced record first half-year results, despite facing both the 'once in a lifetime' effects of the pandemic and the complexities of Brexit.
Half-year turnover increased from £7.7m by June 2020 to £12.9m by June 2021 while full-year turnover is expected to be at least £28m - £10m above last year.
The Nottingham-based logistics firm has also launched its Fast Forward growth plan and is projecting turnover of more than £35m by the end of 2022, helped by employing an additional 50 staff.
It said this year had already seen a net increase in recruitment, which will take the business to over 100 employees for the first time by the end of the year.
Read more
Baxter Freight is also investing in its Air and Sea teams which, coupled with its new 24/7 Brexit customs support team, has doubled the number of people in operations roles since December 2020.
The company put its success down to the hard work of its employees in preparing for Brexit and working throughout the pandemic, as well as its European customs clearance partnership with Gerlach and European freight partnership with DHL Freight.
Baxter Freight MD Peter Isler said: "While the pandemic caused unexpected delays to our Fast Forward plans, we're delighted to see not only the recruitment drive, but also our predicted figures coming back to life as we bounce back bigger and stronger than before.
"Our renowned customer service has supported our customers well throughout the pandemic. On top of that, we've developed market leading solutions for both imports and DAP and DDP exports between the UK and Europe. This is allowing us to outperform our Fast Forward plans – with expected turnover of at least £28m for 2021 – £3m above our goal."