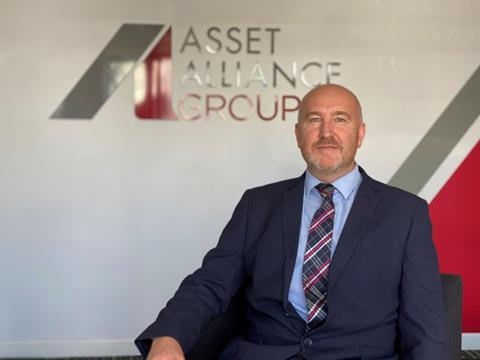 Commercial vehicle specialist Asset Alliance Group has appointed Jim Agnew in the new role of national key account manager as part of the company's plans to secure larger fleet customers.
Agnew joins after 19 years with Ryder, where he held key roles in rentals and sales. He has also worked for National Car Rental.
The 53-year-old will oversee Asset Alliance Group's larger accounts, with a remit to attract more blue-chip clients operating bigger fleets nationally.
Agnew is based at Asset Alliance Group's base in Wolverhampton and will report to sales director Paul Wright.
"As part of Asset Alliance Group's ambitious growth plans, I will be using my experience and industry contacts to help secure and service the needs of more national multi-site customers," Agnew said.
Read more
He added: "Asset Alliance Group has developed a strong reputation in the industry and there's huge scope to grow our current fleet size of more than 5,000 vehicles. We don't necessarily want to be the biggest but we do want to be the best."
Agnew said that at as fuel costs increase and the shortage of HGV drivers and vehicle component parts continues, Asset Alliance Group will play a key role in helping customers weather the storm by providing "great products, value for money and unmatched customer service."
He added: "It's that combination that will help us tap into new business opportunities and keep people coming back."